Gainsight Triumphs!
Today we are proudly introducing the winners of the All India Inter-Corporate Online Team Chess Championship organized by South Mumbai Chess Academy.
The Tournament:
All India Inter-Corporate Online Team Chess Championship is a fun tournament on the Pan India level which is specially designed for corporate professionals. The recent edition was held on 23rd & 24th January 2021. 5 biggest companies like Motilal Oswal, ICICI Prudential, Punjab National Bank etc participated in this tournament. This tournament brings chess players together who are always busy hustling in their work life. By the means of this tournament, they get a chance to indulge in their passion for chess and connect with like-minded corporates from all over India.
Gainsight:
In the recent edition of All India Inter Corporate Online Team Chess Championship Gainsight Software Pvt. Ltd secured 1st position. Gainsight is a 12 years old company, established in 2009. Headquarters in San Francisco, California. It is a software-as-a-service company that pioneered a growing space called customer success management. That's a fancy way of saying Gainsight provides software that allows SaaS companies to reduce their customer churn, increase upsell, and improve customer satisfaction. They encourage their employees' passion and maintain a healthy work environment.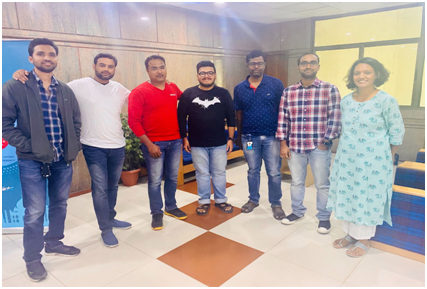 From left to right-
Avinash Jadhav, Sudheer Sharma, Vinay MS, Surya Dheeraj, Mshipal, Rahul P, Arti
Players:
Five talented individuals from Gainsight attained glory and added another badge to their wall of fame by winning the tournament and leaving every other company behind. They are from different backgrounds but when put together they showed us the best example of teamwork.
Sudheer Sharma Goda
Director Professional Services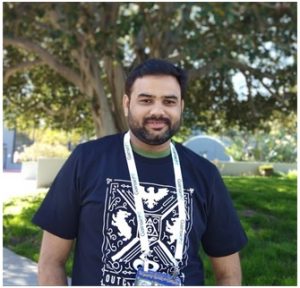 Sudheer started playing chess when he was just 5 years old. He is a busy professional but follows his passion and still plays chess whenever he gets time. His favourite chess players are Vishwanathan Anand & Magnus Carlsen. We can clearly see their influence in his game! When asked about chess's effects on his life he says, "playing chess improves IQ level, makes people smart and strategic in all possible situations". He also added, "Chess stretches my mental capacity. It doubles & maximizes my thought process". We are looking for many such amazing performances in future tournaments.
Vinay MS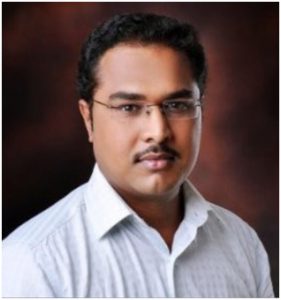 Chess was introduced to Vinay at the tender age of 6 and since then it became his hobby. Vinay loves Soviet Latvian player Mikhail Tal's game. His other favourite player is Grandmaster Leonid Stein. He said chess improved his concentration and gave his thinking various dimensions. He will continue to play because he finds his calm in chess.
Surya Dheeraj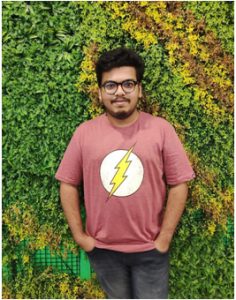 Here comes another Mikhail fan Surya. However, he likes Grandmaster Bobby Fischer as well. He started playing chess when he was just 4 years old and continues till then. He loves chess and always finds a way to play more. In his opinion chess improved his critical thinking ability. Whenever situations become muddled he just makes some chess moves to settle down his mind and find the best solution to any problem.
Rahul P
Senior Product Manager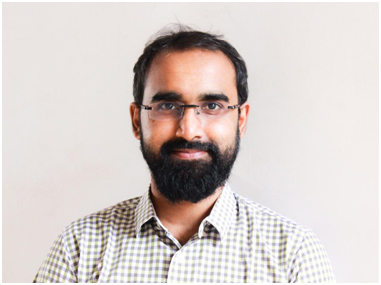 Rahul is working in Gainsight as a Sr. Product Manager but he is always up for a game whenever in leisure. He started his chess journey from 8th standard and never missed an opportunity to play. Rahul is a big fan of Russian Chess Grandmaster Garry Kasparov. In this modern life many people are doing meditation to keep their mental balance but Rahul took an alternative approach, for him playing chess is just like meditation and it helps him to juggle his Work-Life Balance. Chess also helped him to mould his thinking process. Rahul said that Chess made him realise that there are multiple solutions to a single problem and it is up to the individual to choose how they want to solve it.
Sai Krishna Datt Suddhapally
Senior Software Engineer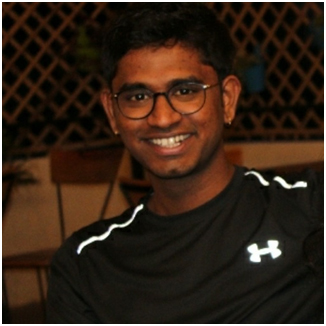 Last but certainly not least Mr. Suddhapally who has been playing chess for the past 20 years. He follows many chess players however his favourite is our own Indian Chessmaster Viswanathan Anand. For him, chess is the best way to improve his critical thinking and concentration which resulted in making the right strategies. We can see the positive changes in the way he took his successes and losses. He said "A win keeps me happy. A loss keeps me learning. In both ways, I am getting benefited."
They are from different cities, families and departments, "one thing they have in common is their love for chess". Here we share some of their beautiful chess moments and the bond they share.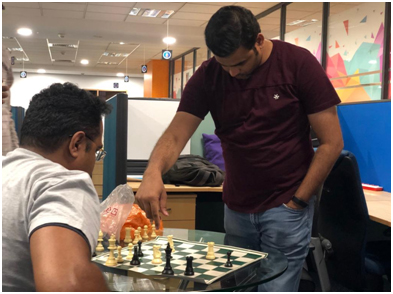 From left to right- Vinay & Sudheer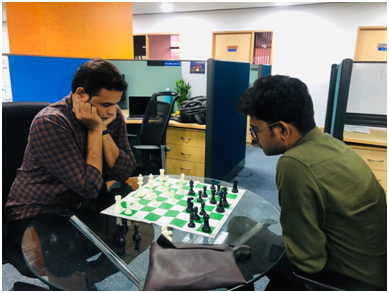 From left to right- Sudheer & Sai Krishna
South Mumbai Chess Academy cherishes their victory. We loved the sportsmanship spirit they all brought to the game. SMCA wishes them all the success in the world.